Surrounded by "hanging gardens" and the wide horizon of Montefeltro´s hills and mountains, you can comfortably sit down on the terrace of the Locanda. It is here that you are served with the diverse and tasty breakfast, including home-made cakes and jams.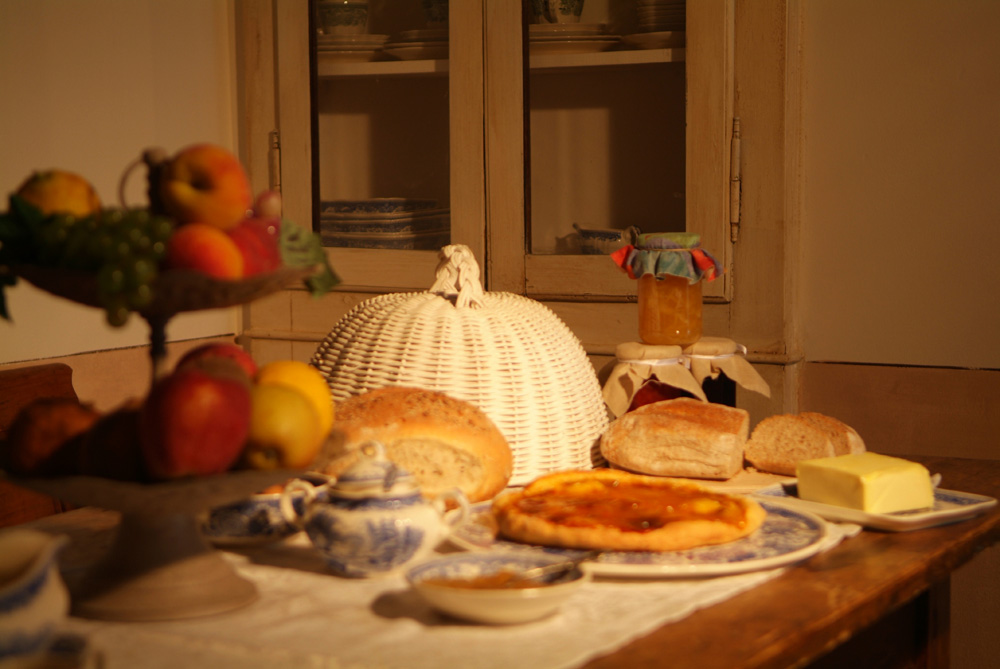 The elegant and romantic rooms have their en-suite bathrooms. In addition, there are commonly used rooms for relaxing and reading. The entire Locanda is tastefully equipped with antique furniture.
In consultation with other guests it is also possible to use the common kitchen as well as enjoy lunch and dinner in the stylish dining room.
Bed & Breakfast • Locanda di Cavoleto • Piandimeleto PU • Italia • 331-4524136 • info@lalocandadicavoleto.it
La Locanda di Cavoleto on BeOnHolidays - Impressum: Design by Christina Eickhoff © All rights reserved